Mac OS X 10.4 and higher
An easy to use, powerful CD label software for Mac that lets you create professional-looking CD and DVD labels, jewel case inserts, DVD covers, and etc. with a great art gallery includes background images, clipart, and ready made layout label templates you are able to create personalized disc labels with a few minutes. Easily import playlists from iTunes, Finder, Text File, etc. Apply image effects and gradients to text and objects.
Epson direct CD/DVD printing function! Compatible with Mac OS X 10.10 Yosemite.

Buy Now $39.95 Only 19.95$

Download Now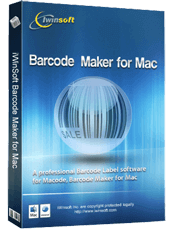 Mac OS X 10.4 and higher
The easiest barcode software ever made. The software create and print all common linear and 2D barcodes including retail codes EAN-13, ISBN, ISSN, UPC-E, UPC-A, EAN 8, EAN 13 with two and five digit addon. warehouse codes like Code 128, Code 2/5 Interleaved, Code 39, Code93, ITF14, Codabar. 2D matrix barcodes like Datamatrix, and more.
More than 800 Avery labels, cards, and other media type templates are provided.
The powerful sequential numbers feature allows you generating and printing sequential barcodes with ease.
iWinSoft Mac Barcode Maker is stand alone software that does not require additional components like special bar code fonts. fully compatible with Mac OS X 10.10 Yosemite.

Buy Now $49.95

Download Now 3.13 MB
Mac OS X 10.4 - 10.9
An easy-to-use application to view the image files on Mac OS X, and convert them to most popular vector and raster image formats including PDF, EPS, TIFF, PNG, JPEG, JPG, GIF, TPIC, PNTG, BMP and SGI quickly and easily.
To convert an image file, simply drag and drop your image into main window, choose one of the export image formats, and the export resolution in the preferences drawer. and then click "Convert" button to have it converted! You may also set the destination folder and filename.

Buy Now $14.95

Download Now 2.88 MB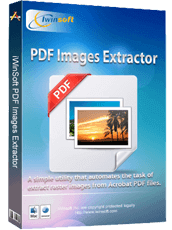 Mac OS X 10.4 and later
Extract raster images from PDF files. and save the output image files to various image formats like JPG, GIF, PSD, TGA, TIFF, PICT, PNG, EPS, PCX, PGM, BMP, and SGI, etc. All Extraction processes are very easy and fast with excellent quality. It works on Mac OS X 10.4 or later.

Buy Now $19.95

Download Now 1.4 MB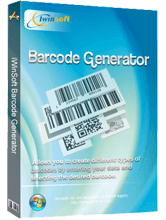 A powerful but easy-to-use Widnows barcode software that lets anyone generate, export and print barcodes. It supports the most popular barcode types, such as: EAN 13, ISBN, ISSN, Code 128, Code 11, EAN 8, UPC A, UPC E, Code 93, Code 39, FIM Codes, Codabar, ITF14, Postnet, Japanpost customer barcode, Horizontal bars, MSI and Interleaved 2of5, etc.
It allows you to batch generate serial, counting barcode sequences from text file. A built-in label database with many of Avery labels, cards, other media type templates are included. Other objects, like text and image can be added to your documents. The barcode objects can be exported to BMP, JPG, GIF, WMF, PNG, and TIFF formats. It compatible with Windows 8.

Buy Now $49.95

Download Now 1.31 MB
A home and office tool for printing multiple envelopes and labels using a data from a print list. The program helps to design and print envelopes, postcards and address labels, shipping labels, barcode labels etc. It is a great tool for Christmas seasons.

Buy Now $34.95

Download Now 11.2 MB
Lognwotuw, US
It's intuitive and I used it several times with satisfaction, and great prints without any problem.
Green Rivers, US
Perfect software, very easy to use. Great for DVD printing, You deserve to have it!
Iongets, US
You can do many different effects and especially like the ability to access your own art and photos.
What our customers are saying:
" Thanks for your prompt response and help. I really appreciate it. With your excellent service and quality software, you can be certain I will be recommending your CD label software to others. "
-- Carol Nagasako

"Your prices are the lowest on the label software market, your products are excellent!"
-- Mary Coleman

" Fantastic!! Now it's a super powerful program. Only thing is one day would love to see predefined non CD/DVD Avery etc Templates update or downloadable!! Thanks again for the information." -- John Marelli

The product works fine now. thanks for the Great customer service.
-- Bryon Dodds.

"Thank you! You guys do a great job! Please feel free to use us as a reference at anytime.".
-- John Cronin

"Label Maker is an awesome product that really helps make our business look good!"
-- Matt Brislin

Hey there cd label maker, you guys have an amazing product. I am truly happy with it! Thanks! -- Kirk Brooks

Just a word of thanks for your kind and swift compliance with my request. It's good to know that when a customer makes a dumb mistake, you guys are so willing to help out.
-- Bonnie Beekman